Coops Fortnight 2023
Shared Interest was one of the first organisations to lend to Apicoop to upgrade facilities for their honey processing in 1997.
Since then, General Manager Chino has steered the Chilean co-operative through some life-changing challenges, including diversification from honey into blueberries, and more recently a volcanic eruption that wiped out a substantial amount of their crop and could have been fatal to some of the bees they so lovingly nurture.
Shared Interest provides finance to co-operatives like Apicoop in 45 countries around the world.
Together, we can work hand in hand with farmers, artisans and communities to strengthen enterprises, increase employment opportunities and implement innovative methods of sustainable production.
Start investing today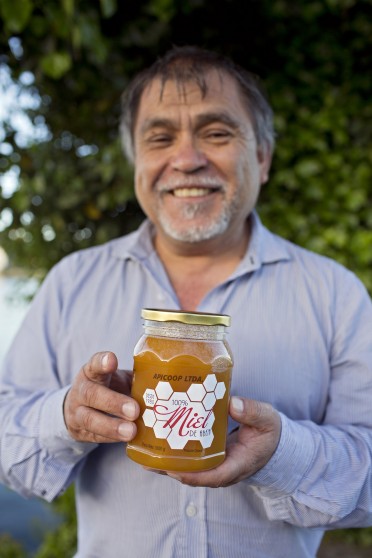 Chino said:
"Our business is not really about honey or blueberries. It is about people. Producers are now sending their children to university, to see this as a result of the income from honey and blueberries is the true meaning of success."