Aim 3
Back
Ensure good financial stewardship of our investments and donations
Stewardship is defined by Shared Interest as doing the best we can with the resources entrusted to us. We consider stewardship in all aspects of our financial work.
Encourage staff talent and commitment in an environment of mutual respect
On the 30 September 2018, the Shared Interest team consisted of 34 people, including two new recruits, and one person leaving.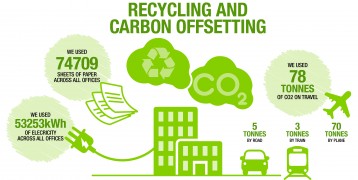 Practice good environmental stewardship
In line with our culture of holistic good environmental practice, we have continued to recycle and minimise waste.