Little green radicals
Little Green Radicals, clothing, UK (buyer)
Based in London, Little Green Radicals began with the simple idea of making beautiful clothes for children, produced with the greatest care and attention to detail. Founder Nick Pecorelli wanted to carry this thoughtful approach right through the supply chain and they used Fairtrade and Organic cotton from the very beginning.
Nick started out in 2005, by creating a range of T-shirts and playsuits with witty eco-led slogans like 'Give Peas a Chance'. He said: "I later relinquished control of design to our very talented Director of Design and Brand, Josie Bragg, who has given Little Green Radicals something that no one else could have imagined.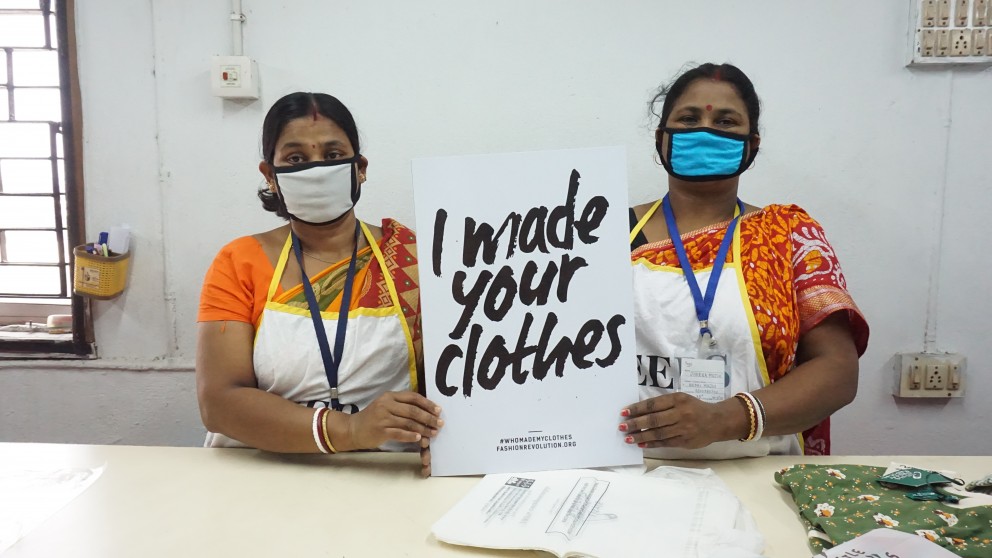 Founder Nick Pecorelli, said:
"ABOVE ALL ELSE, WE ARE ENERGISED BY A DESIRE TO IMPROVE WHAT WE MAKE, THE WAY WE TREAT THE PEOPLE WHO MAKE IT AND OUR IMPACT ON THE ENVIRONMENT. OUR AMBITION REMAINS FOR LITTLE GREEN RADICALS TO BLAZE A TRAIL FOR AN ETHICAL FASHION REVOLUTION."
BLAZING A TRAIL IN ETHICAL CHILDRENSWEAR
Shared Interest has supported Little Green Radicals since 2019, providing the finance needed to help them grow. Nick continued: "Shared Interest finance has helped us increase our orders and has given us the freedom to be more flexible at times when our suppliers are facing difficulties, such as during the pandemic."
Like many businesses in the retail sector, they have faced a number of challenges over the past year. Following Brexit, increased courier charges and processing costs were applied for sales into Europe. The pandemic also had a major effect on how they do business. As the world went into lockdown, sales via their website grew. Fortunately, Little Green Radicals already had a strong online presence, and they plan to build on this success.
Managing Director Nick Pecorelli said: "The paradox of Brexit is that it has forced us to invest more inside the EU and we now have a new warehouse in Poland for our EU operations, and we now expect greater growth inside the EU than elsewhere. "The pandemic is posing a major challenge in India but our Shared Interest facility means we can make earlier and more significant payments to our producers. We know this has provided security at a time when they are not able to be fully operational."
Continuing their pioneering approach, Little Green Radicals have a strong focus on protecting the environment. Last year, they introduced 100% biodegradable bags and converted their baby skincare range - produced by a team of artisan producers in Dorset - to plastic free. More recently, Little Green Radicals created a new range of rainwear made using waterproof fabric from recycled plastic bottles and lined in their signature organic Fairtrade cotton.
Read more about Little Green Radicals in QR 120.
Back to map