Board
Patricia Alexander
Patricia has been Managing Director of Shared Interest since 2006. Prior to this, she was Managing Director of Saint-Gobain Quartz Group. Patricia is a member of the UK Fair Trade Leader's Forum, and a member of the Institute of Directors (IoD). Patricia is also Chair of Governors for Newcastle High School for Girls and a Governor at St Oswald's RC Primary School.
David Bowman
David studied politics at Durham University. He then became a Chartered Accountant specialising in audit before joining a technology co. as Finance and Personnel Director. For the last 20 years he has worked with a varying portfolio of organisations as their part-time Finance Director. David campaigned for Jubilee Debt Cancellation and Trade Justice and was Director of a fair trade shop in Oxford. David is Chair of the Core Coalition and was also a Non-Executive Director of Traidcraft, chairing their audit committee from 2004-13.
Paul Chandler
Paul was CEO of Traidcraft (2001-13) and President of the European Fair Trade Association (2005-12). He now has a portfolio of non-executive positions supporting the promotion of ethical business practices and a range of charitable organisations. He is a Member Nominated Director on the Board of the Co-op Group, Chair of the William Leech Foundation and Durham Cathedral Council, and Vice-Chair of the County Durham Community Foundation. Paul is also a trustee of Bible Society and a Fellow and Governing Body member of St Chad's College in Durham University.
Mary Coyle
Mary is a trustee of Newcastle University staff pension plan, a Deputy Lieutenent for the County of Tyne and Wear. Mary is also a Non-Executive Director of Gentoo Group. She is also Deputy Lay Chair for North Tyneside NHS Clinical Commissioning Group. Previously Mary was the Regional Director of Common Purpose for ten years, and therefore has significant experience in leadership development. 
Martin Kyndt
Martin has worked in international development for over 30 years. Following time with Sightsavers, managing their programmes in Asia, Pacific and the Caribbean, he joined Christian Aid as the Deputy International Director before taking up a Director role to lead Christian Aid's Strategy and People Management function. Before leaving Christian Aid in April 2018 he took on a new role as Director of Programme Innovation & Funding to lead the development of programmatic work supported by funding from international institutions, governments, private sector, trusts, foundations and major donors. His past non-executive roles have included being the Chair of ECLOF International (global micro-finance NGO based in Geneva), Chair of Health Poverty Action and Treasurer of BOND (network of UK based development organisations). He is currently a member of Sightsavers Audit Committee.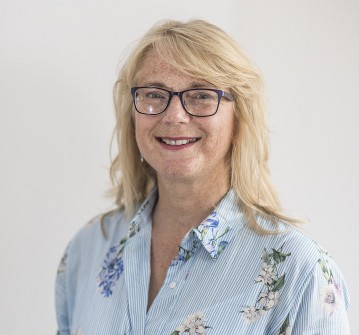 Pauline Radcliffe
Pauline is currently employed as the CEO of a Scottish educational foundation which supports the development of a major Scottish College, whilst also working as a freelance Associate running a UK pilot programme for Carnegie UK Trust. Pauline has worked in the public, third and commercial sectors in business and strategy development and policy led grant making throughout her career. She has been active in the fair trade movement at grass roots level for over 25 years.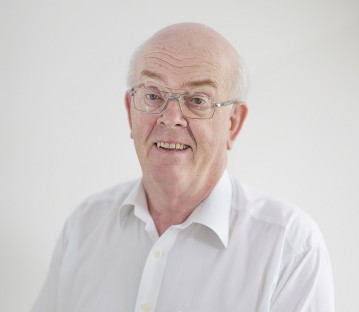 Keith Sadler
Keith has worked in banking and finance for most of his career. Prior to joining Shared Interest, he worked as Treasury Director at a listed property investment company. Keith has also been involved in a number of voluntary organisations. He served on the board of Dance City, the national dance agency for the North of England, and on the funding committee for Percy Hedley Foundation, which provides services for disabled people.
Tim Morgan
Tim has been Finance Director at Shared Interest since 2010. He is a Chartered Accountant and Secretary who has worked with values based businesses for 25 years. He was Finance Director of Traidcraft for eight years and continues to be Company Secretary of Producers Direct (formerly Cafédirect Producers' Foundation) and a Non Executive Director for Ecology Building Society.